What I'd wished I'd Known When I first Became a Hypnotherapist
Newly qualified? Feeling that first glimmer of excitement and perhaps a little bit of uncertainty, I want to share with you all the things that I wish I'd known when I first became a hypnotherapist!
James Braid, 23rd October 2018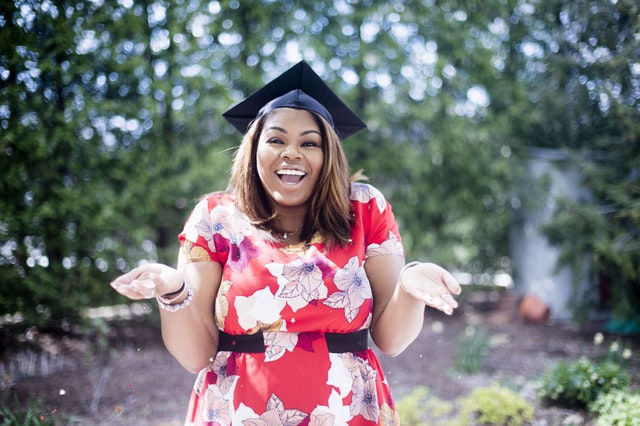 It's been a while now since I excitedly and proudly held for the very first time my hypnotherapy diploma that told the world that after many many months of study and examination that I was now I was a bona fide hypnotherapist!
But then came the burning question, just how could I turn myself from a long time student and hypno-geek into a viable business? How could I get clients through the door and what would I do when I got them!
So for all of you newly trained hypnotherapists feeling that first glimmer of excitement and perhaps a little bit of uncertainty, I want to share with you all the things that I wish I'd known when I first became a hypnotherapist!
You will need Supervision, initially perhaps quite a lot of Supervision, but pick wisely! As a new hypnotherapist you will need support and often guidance and this is where supervision comes in! Supervision gives you the opportunity to discuss your work in a confidential and supportive environment and to gain a fresh perspective on a client or situation. It also helps you to develop as a therapist. So choose someone with not just knowledge, but experience in your chosen area. Someone you respect and admire who can guide along your path as a therapist.
Be prepared to challenge your beliefs and the way you do things! When I first trained as a hypnotherapist my training was very much focused on Regression Therapy. And of course because that's what I'd been taught, I would use it in most of my work and argue its benefits and virtues to anyone who would listen! However since then, I've done a lot of further training and study and now favour the Cognitive Behavioural Model of hypnotherapy. And although this is a far cry away from my original training and beliefs, this has benefited my clients and business greatly and has led to a great deal more referrals and recommendations from both other clients and professionals.
You can say no! Although initially it can be tempting to take on every client, occasionally you will encounter a client in search of the mysterious hypnotic magic wand! This client will want you to "zap them" and make all their problems just disappear without having to put any work in on their part. Regardless of how much you explain to them that therapy is a collaborative and an interactive process, they will believe that it is you that holds the mystical power!! You may even find that you are one many therapists whom this client has visited for "zapping", yet for some unknown reason this has never happened! These clients can be easily weeded out by completing a motivation review and having a slightly frank discussion where you explain the role of both the therapist and the client in the therapeutic process in the first session!
Don't give up the day job just yet! Building a thriving hypnotherapy business takes time and effort and despite what you may have been led to believe will not happen overnight! Even experienced and successful therapists still have to work to market their practices and to build up their client base.
Those challenging clients will be the one's you'll really learn from, the ones which really help you to grow as a therapist! So when you get a client who really challenges you, stick with them! View them as an opportunity to advance your skills and to build up your confidence as a therapist. You may also find that those challenging clients often turn out to be your best clients and send other perspective clients your way!
However hard you try, you can't know it all! There will be times where you feel that you never know enough! Getting your diploma really is just the beginning! So keep up to date with the latest research and seek out CPD opportunities to further develop your knowledge and to keep you fresh. This will increase your confidence as a therapist, benefit your clients greatly and set you apart from other therapists.
No man is an island so join a hypnotherapy community! Being a hypnotherapist can be a lonely business. We usually work alone and are bound by a strict code of confidentiality and let's be honest, people you aren't hypnotherapists often just don't get us like fellow hypnotherapists do! Being part of a hypnotherapy community such as the PHN allows you to mix with other likeminded therapists and to indulge your hypno-geek side in a supportive environment.
Always take payment on booking or at the very latest at the beginning of the therapy session! It's a sad fact that when it's a beautiful summers day or a cold wet winters evening, there are certain clients that may 'forget' their sessions all together or simply cancel at the last minute! And of course if you're renting a room this can leave you frustrated and out of pocket! But remember that people who are committed to their therapy will happily pay in advance to secure their session.
Have an agreement or client contract! Even if it just covers the basics such as confidentiality, session cost and your terms and conditions, having an agreement is absolutely essential. This protects both the therapist and the client and shows the client that you are a professional.
Do your homework! If other established therapists in your area are focusing on weight loss and smoking cessation, think outside the box! Are you're able to work with more complex conditions such stuttering, tinnitus or social phobia? Promoting yourself in this way will give you access to a wider client base who might not have ordinarily considered hypnotherapy as a treatment option and this will help you to stand out from the crowd and build up your business!
Author – Louise Phillips – PHN Member Services